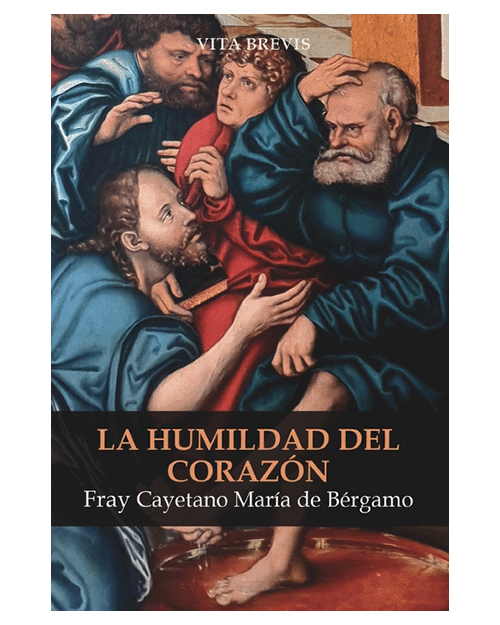 Shipping Information
Low cost $3.95 flat rate shipping for all orders in the United States.
In stock items are shipped in 1-2 business days and include USPS tracking.
Faster shipping options are available with USPS Ground Advantage or USPS Priority Mail.
Most books are shipped in sturdy boxes and secured with packing material for protection during transit. All books are sold new and we take great care to ensure that they arrive in new condition.
International Shipping
We accept international orders and may ship via USPS International or DHL. Customs and other import duties are paid by the customer, when it reaches them. Customers are expected to know their own countries' customs and other import charges. Please contact your local postal system for information. We reserve the right to not issue refunds or credits of any kind for international shipments that are abandoned or discarded by customs. By ordering you agree to these terms.
Descripción
Fray Cayetano María de Bérgamo, uno de los grandes predicadores de la historia, escribió este libro para sacarnos a los cristianos de la rutina y la tibieza, enseñándonos a amar, desear y perseguir la santa humildad de Cristo. El mismo Jesús nos mandó que le imitáramos en ser mansos y humildes de corazón, porque sabía que a través del don precioso de la humildad obtenemos todas las demás virtudes, del mismo modo que todo pecado está mezclado con soberbia.
¿Quieres ir al cielo, convertirte de una vez, agradar a Dios, ser santo, vencer el pecado y derrotar al demonio, amar a Dios sobre todas las cosas y al prójimo como a ti mismo, dejar de confesarte siempre de las mismas cosas, abandonar la tibieza y permitir que el Espíritu Santo haga milagros en tu vida? Aprende a ser humilde y lo demás, por gracia de Dios, se te dará por añadidura.
Al hilo de estas páginas, Fray Cayetano nos enseña a descubrir en nuestra alma la soberbia oculta, con la que intentamos quitarle la gloria a Dios, y a emplear las humillaciones y adversidades para conocer nuestra debilidad y confiar en Dios.
La humildad del corazón es un clásico de espiritualidad católica, para leer, meditar, poner en práctica y volver a leer muchas veces durante toda la vida.