Regular price
Sale price
$32.95
Unit price
per
Sale
Sold out
In stock
Ésta es una de las obras maestras de espiritualidad de nuestra época. Es un compendio preciso y profundo, pero accesible, de las principales fases que las almas suelen atravesar en su relación con Dios.
Tapa blanda, 752 páginas.
Shipping Information
Share
View full details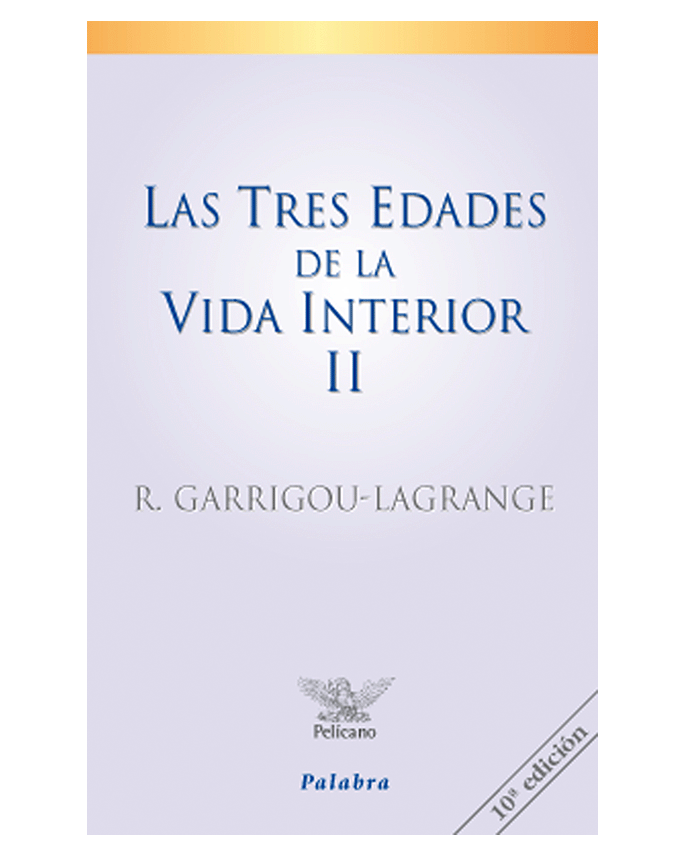 Shipping Information
Low cost $3.95 flat rate shipping for all orders in the United States.
In stock items are shipped in 1-2 business days and include USPS tracking.
Faster shipping options are available with USPS Ground Advantage or USPS Priority Mail.
Most books are shipped in sturdy boxes and secured with packing material for protection during transit. All books are sold new and we take great care to ensure that they arrive in new condition.
International Shipping
We accept international orders and may ship via USPS International or DHL. Customs and other import duties are paid by the customer, when it reaches them. Customers are expected to know their own countries' customs and other import charges. Please contact your local postal system for information. We reserve the right to not issue refunds or credits of any kind for international shipments that are abandoned or discarded by customs. By ordering you agree to these terms.
Descripción
Esta obra vio la luz, por primera vez, en 1938, fruto del saber enciclopédico del autor, de su experiencia personal y pastoral en la vida interior y de veinte años de docencia sobre esta materia, y fue una de las obras que más contribuyó a fundar la teología espiritual como disciplina plenamente teológica.

Este segundo volumen trata de los temas más especializados que se refieren a las almas más adelantadas en el camino espiritual, iniciando con la tercera parte de la obra, "Los progresos del alma guiada por la luz del Espíritu Santo"; hasta llegar al estado "De la unión de las almas perfectas con Dios" en el que se practica la heroicidad de las virtudes teologales y morales y se recibe la contemplación infusa. Concluye con la parte quinta, que trata "De las gracias extraordinarias", donde se explica el sentido y el valor relativo que hay que atribuir a fenómenos especiales como las visiones, los éxtasis y otros semejantes.