Regular price
Sale price
$17.95
Unit price
per
Sale
Sold out
In stock
Un libro que hará mucho bien a los matrimonios ya de años y sobre todo a los que apenas están empezando, para que logren acoplarse a la medida de la moral cristiana, costumbres conservadoras y retomar ese espíritu de lucha y de amor por Dios, la Iglesia, la familia y la Patria.
Tapa blanda, 231 páginas.
Shipping Information
Share
View full details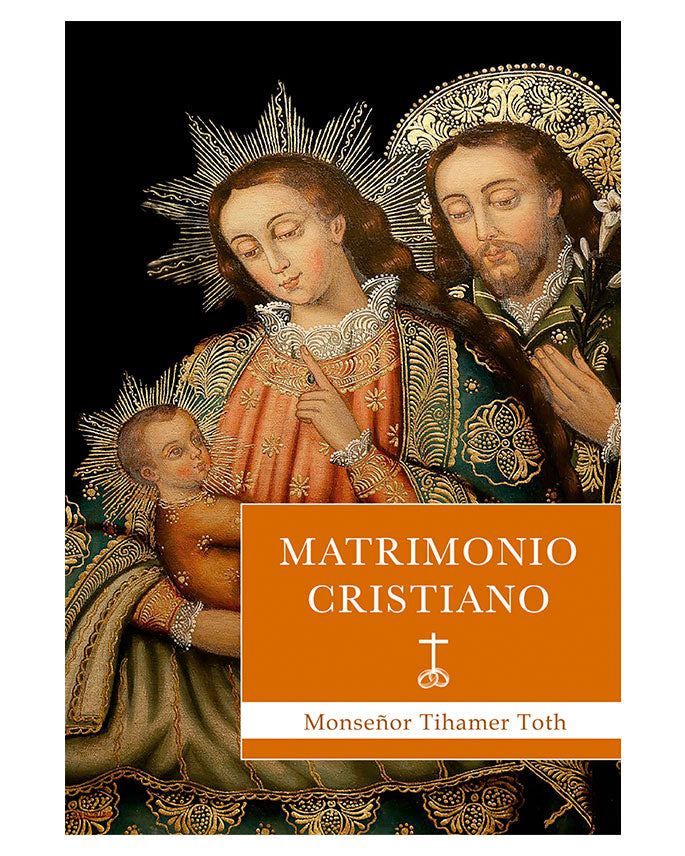 Shipping Information
Low cost $3.95 flat rate shipping for all orders in the United States.
In stock items are shipped in 1-2 business days and include USPS tracking.
Faster shipping options are available with USPS Ground Advantage or USPS Priority Mail.
Most books are shipped in sturdy boxes and secured with packing material for protection during transit. All books are sold new and we take great care to ensure that they arrive in new condition.
International Shipping
We accept international orders and may ship via USPS International or DHL. Customs and other import duties are paid by the customer, when it reaches them. Customers are expected to know their own countries' customs and other import charges. Please contact your local postal system for information. We reserve the right to not issue refunds or credits of any kind for international shipments that are abandoned or discarded by customs. By ordering you agree to these terms.
Descripción
La familia, hoy en trance de hundirse, lanza incesantemente un grito de socorro, un S. O. S. ("save our souls", "salvad nuestras almas") al mundo. Y en verdad, solamente mediante la salvación del alma, restituyendo el ideal cristiano del matrimonio, se podrá salvar la familia de las amenazas que se ciernen sobre ella...
...Hasta no hace mucho tiempo, el ambiente en que vivía la gente estaba empapado de religiosidad, de honradez; en un ambiente así la cuestión del matrimonio no planteaba problema alguno. Los padres y los abuelos no hablaban mucho del matrimonio a la generación más joven; mas era tan fuerte el ejemplo de los mayores que, cuando la nueva generación llegaba al momento de fundar a su vez una nueva familia, todo se hacía de igual manera, y los problemas encontraban su solución con toda naturalidad.
Todos sabían lo que era la familia, el hogar. El hogar era el alma, no los muebles, ni las alfombras, ni los cuadros… El hogar era el corazón, donde se encontraba amor, unión, intimidad… El hogar era refugio en la tempestad, faro en la noche… El hogar era el descanso después del trabajo. El hogar era todo cuanto hay de hermoso, bueno, amable y tranquilo; el sitio en que ansiamos estar…
Dime, lector: ¿Existe aún hoy este hogar? ¿Hay muchos hogares de éstos?