Sagrada liturgia, Misa tradicional y renovación en la Iglesia
Regular price
Sale price
$18.95
Unit price
per
Sale
Sold out
In stock
Tapa blanda, tapa dura, 290 páginas.
Shipping Information
Share
View full details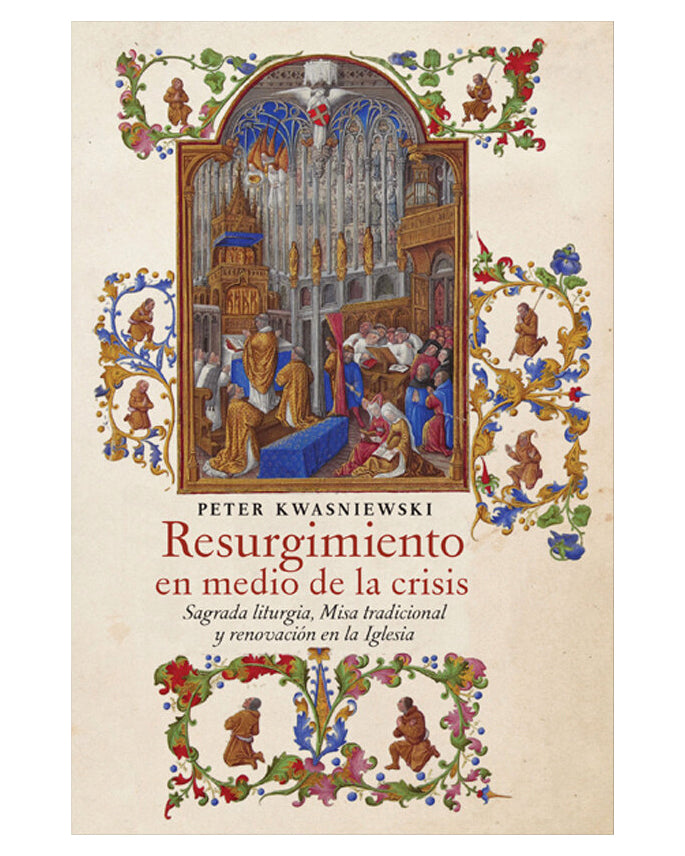 Shipping Information
Low cost $3.95 flat rate shipping for all orders in the United States.
In stock items are shipped in 1-2 business days and include USPS tracking.
Faster shipping options are available with USPS Ground Advantage or USPS Priority Mail.
Most books are shipped in sturdy boxes and secured with packing material for protection during transit. All books are sold new and we take great care to ensure that they arrive in new condition.
International Shipping
We accept international orders and may ship via USPS International or DHL. Customs and other import duties are paid by the customer, when it reaches them. Customers are expected to know their own countries' customs and other import charges. Please contact your local postal system for information. We reserve the right to not issue refunds or credits of any kind for international shipments that are abandoned or discarded by customs. By ordering you agree to these terms.
Descripción
Desde el Concilio Vaticano II, la Iglesia católica ha venido experimentando una crisis de identidad sin precedentes, simbolizada y favorecida por la corrupción del mayor tesoro de su Tradición, la sagrada liturgia. El resultado de esto ha sido confusión, desaliento y devastación. Para sorpresa de algunos, sin embargo, el mismo período de cincuenta años ha sido testigo de un creciente contra-movimiento de católicos que encuentran en la liturgia tradicional de la Iglesia un perenne testimonio de ortodoxia de la fe, una sólida base para la vida interior, una fuente de la que fluye sin cesar la caridad misionera, y una encarnación viviente del auténtico espíritu católico.
En este libro, Peter Kwasniewski presenta, sin temores, una crítica del camino de las novedades litúrgicas y una detenida apología de la tradición litúrgica y su belleza, riqueza y profundidad, abordando temas como la solemnidad, la sacralidad, el lenguaje de los símbolos, la contemplación, la participación, la simbiosis de lex orandi y lex credendi, el silencio, la música, el culto en latín y el canto gregoriano. Ataca, asimismo, el humanismo, el racionalismo, el utilitarismo y el modernismo que tanto han predominado en la reforma litúrgica, y evalúa las perspectivas y limitaciones de una "reforma de la reforma", al tiempo que reflexiona sobre el gran don que constituye el motu proprio Summorum Pontificum. En resumen, Kwasniewski argumenta en pro de un nuevo compromiso, lleno de celo, con la tradición católica en su plenitud, comenzando con el culto divino y siguiendo con todo el ámbito de la fe y de la moral, incluida la doctrina social de la Iglesia en su integridad.
Collapsible content
Product Details

Publisher: Angelico Press (2019)
Author: Peter Kwasniewski
Format: Tapa blanda, tapa dura
Pages: 290
ISBN: 978-1621384526 (tapa blanda), 978-1621384533 (tapa dura)
Dimensions: 6 x 0,73 x 9
Language: Español