Un salvavidas de plomo para los pobres
Regular price
Sale price
$19.95
Unit price
per
Sale
Sold out
In stock
En este impactante libro, fruto de un exhaustivo trabajo de investigación, describe la génesis revolucionaria de la Teología de la Liberación y su trayectoria ideológica hasta hoy, demostrando que una y otra la sitúan en el extremo opuesto de la Verdad enseñada por Jesucristo.
Tapa blanda, 326 páginas.
Shipping Information
Share
View full details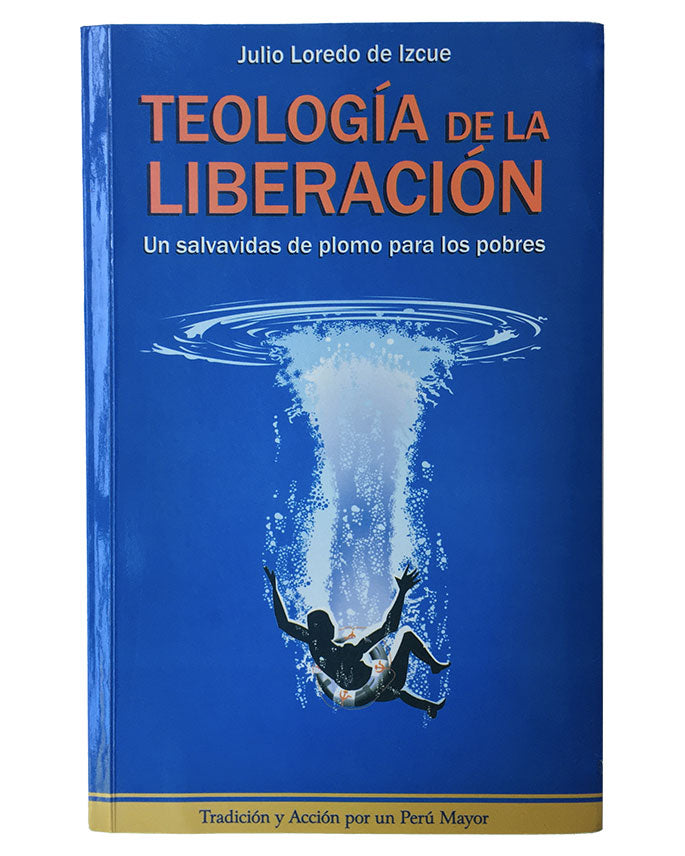 Shipping Information
Low cost $3.95 flat rate shipping for all orders in the United States.
In stock items are shipped in 1-2 business days and include USPS tracking.
Faster shipping options are available with USPS Ground Advantage or USPS Priority Mail.
Most books are shipped in sturdy boxes and secured with packing material for protection during transit. All books are sold new and we take great care to ensure that they arrive in new condition.
International Shipping
We accept international orders and may ship via USPS International or DHL. Customs and other import duties are paid by the customer, when it reaches them. Customers are expected to know their own countries' customs and other import charges. Please contact your local postal system for information. We reserve the right to not issue refunds or credits of any kind for international shipments that are abandoned or discarded by customs. By ordering you agree to these terms.
Descripción
Desacreditada junto a la población católica, la Teología de la Liberación (Tdl) busca ahora revivir bajo nuevos ropajes —como las llamadas teologías negra, indigenista, ambientalista, de "género", etc.—, favorecida por inesperados apoyos eclesiásticos y publicitarios.
Esa reaparición vuelve actualísimo el tema de este libro, Teología de la Liberación: Un salvavidas de plomo para los pobres. En sus páginas el lector encontrará una amplia y documentada relación de los orígenes históricos de la Tdl, la secuencia de errores de los cuales se nutre, las estrategias utilizadas para posicionarse en la Iglesia, los altibajos de su trayectoria lado a lado del comunismo, y sus nefastos efectos empeorando la situación de aquellos a quienes presume "liberar", los pobres de América Latina.
Incluye el detalle de las nuevas aventuras a que la Tdl se ha lanzado en nuestro siglo XXI, siempre buscando revolucionar la Iglesia y la sociedad.
Por su excepcional valor didáctico, apologético y documental esta obra será un eficaz antídoto contra el veneno de la Tdl, al contribuir a precaver a los católicos contra las tentativas de hacer resurgir, metamorfoseada y camuflada, una corriente revolucionaria que tanto daño ha causado a la Santa Iglesia y a nuestras naciones hermanas de América Latina.
Collapsible content
Product Details

Publisher: Tradición y Acción por un Perú mayor
Author: Julio Loredo de Izcue
Format: Tapa blanda
Pages: 326
ISBN: 978-9972273568
Dimensions: 6 x 9.25"
Language: Español